Once your first rental is running smoothly and bringing in revenue, you might be interested in building wealth through rental properties. This article will explain how to build wealth through rental properties. We'll discuss when to scale, how to manage your finances effectively, and how to decide on your next investment. We'll also cover financing options for new properties, the importance of hiring a team, and why you need to maintain consistent branding in your marketing initiatives.
Here at Rental Trader, not only do we offer insights to hosts and travelers, but we're also one of the most cost-effective listing platforms in the industry. Hosts who are looking for building wealth through rental properties can save on fees by listing their properties on Rental Trader.
When to Scale Your Vacation Rental Portfolio
There are two main prerequisites for scaling your vacation rental properties. First, it's essential to get your first vacation rental up and running before you invest in another property.
The second prerequisite is to have six months of expenses set aside in case any emergency situations arise. This means six months of expenses per vacation rental property, enough to cover your mortgages, utility payments, property taxes, insurance, and other applicable upkeep costs.
It can be tempting to put all your funds into quickly building a vacation rental portfolio, but remember that making investments should never mean neglecting savings for your existing properties.
Once you have a running vacation rental and six months of savings set aside, you're ready to scale and begin growing your wealth!
The First Step: Defining Your Goals
Building wealth through rental properties, you need to start with goals–and a plan to reach them. Think about what you're working toward and what you ultimately want from your vacation rental investments. You might consider the following questions:
How much do you want to earn from your portfolio?
What's your timetable for achieving this amount of wealth?
How much time do you plan to spend managing and scaling your portfolio?
Do you have plans in place to keep your vacation rentals running during unforeseen emergencies, or will you have to sell them?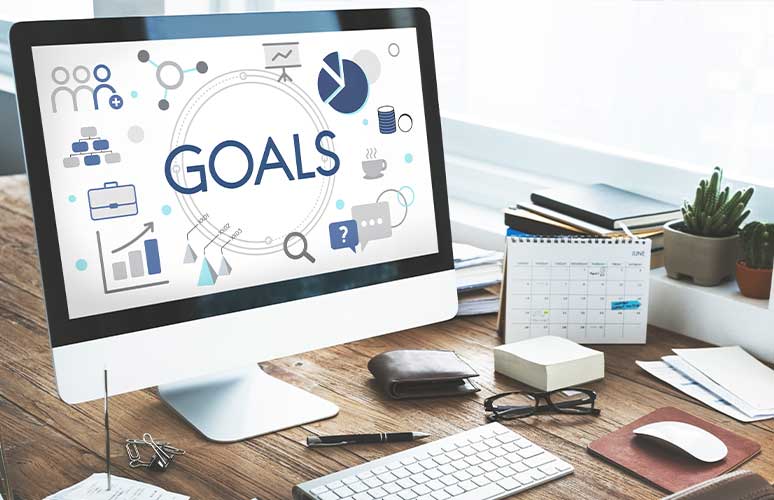 The best way to create actionable goals is to make them SMART goals, meaning that they are Specific, Measurable, Achievable, Relevant, and Time-Bound. SMART goals are clear, easy to track, and realistic. They're aligned with your current situation and have an exact completion date.
Instead of saying, "I want to build wealth through rental properties," a SMART goal could be, "I want to earn X amount of money by scaling my vacation rental portfolio to contain X properties within the next X years."
Once you have goals and plans in place, write them down and put them somewhere you'll see them every day. Having a constant reminder of what you're working toward means you'll be more motivated and likely to achieve it. You also need to maintain some important behavior as a property owner to become successful. 
Getting Your Finances in Order
When you're building wealth through rental properties and delving into rental property portfolio management, it's vital to have a handle on your finances. The most effective way to manage the money coming in and going out of your vacation rental properties is to separate it into several different bank accounts.
Utilizing Multiple Bank Accounts
We recommend starting with the five bank accounts listed below, but you may need more or fewer accounts based on your vacation rental portfolio and goals.
Account #1: Revenue
This is the account into which listing platforms will pay your guests' deposits. It is also the account you'll use to pay your staff, vendors, and utility bills, as well as cover any restocking needs. About 80% of each deposit into this account will be distributed into the other four accounts.
Account #2: Taxes
It's always smart to have a separate account for taxes. Generally, about 30% of the money you get from each booking should go into your tax account. If you leave these funds in your revenue account, you'll likely make the mistake of thinking you have more money than you do, which can lead to unwise purchases.
Account #3: Emergency Fund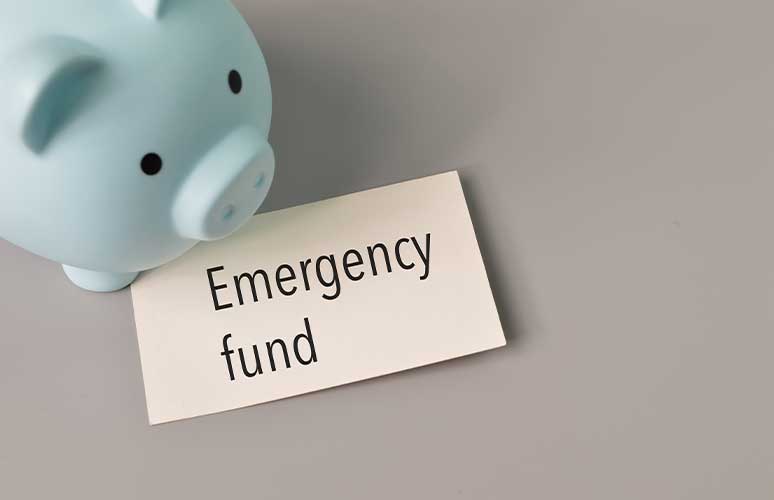 Your emergency fund should ideally contain six months of expenses for each vacation rental property. A good way to fund it is to transfer 20% of each booking into this account until you have the funds to cover six months of expenses.
Account #4: Capital Expenditure (CapEx)
In real estate, capital expenditure refers to the money you spend to maintain your properties. For vacation rentals, this will usually be various repairs and replacements for items like your roof and appliances. In most cases, setting aside 3% to 5% of each booking in your CapEx account will be enough to cover these expenses.
Account #5: Investment Savings
In this account, you'll save money for your next vacation rental property investment as you continue to scale your portfolio. You'll want to put about 25% of each booking into this account.
As mentioned above, you can tweak these accounts or the percentage of each booking that goes into them based on your goals. For instance, if you have older properties that are more likely to need repairs, you might set aside more money in your CapEx account. Or, if you want to prioritize growing your vacation rental portfolio, you'll put aside more money in your investment savings account.
While it's best to keep six months of expenses in your emergency fund, you'll often be just fine with only three months of expenses, which may be more feasible for you if you're focused on scaling as quickly as possible.
The Importance of Your Emergency Fund
Your emergency fund bank account should be your top priority when building wealth through rental properties. Think of your emergency fund as your most important bank account because it will be the one to keep your business going even when situations like the pandemic or recession hit.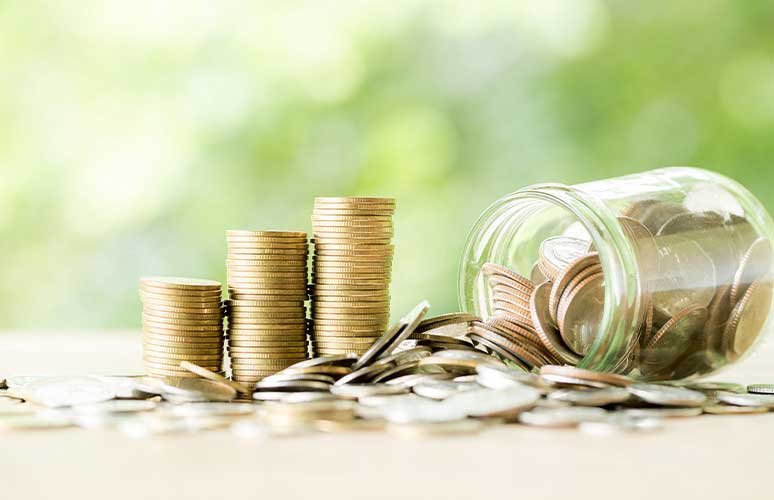 If a few bad weeks are all that stands between your properties succeeding and having to sell them to make ends meet, that's a problem. An emergency fund means you won't have to worry when unexpected circumstances arise. You'll be able to stay calm and know you have the funds to cover your expenses for several months.
Let's say you end up selling your properties when hard times hit. Now, you're forced to start from the beginning with your portfolio. You're also extending the amount of time in which you're not making money because you'll need to find properties to invest in and get them up and running before revenue starts flowing again.
Removing your emergency fund account from your banking dashboard is a good idea. That way, you won't be tempted to spend it and can essentially forget about it unless you need it.
Creating an Automated System
Unfortunately, most major listing platforms don't allow you to automatically split deposits from guests' bookings into multiple bank accounts. As you can imagine, it would take a lot of bookkeeping on your part to make multiple transfers for each booking on your own. Luckily, it's possible to automate this process.
You'll need to have accounts with a bank that allows for user-friendly electronic banking. If they have a mobile app, that's even better! Next, select an app that automatically pulls the deposit funds into other accounts according to your specifications. One option is Astra, which offers seamless, automated bank transfers. Another similar app is Flow.
Automation is key for managing your vacation rental portfolio finances, but it can also help you build wealth in other ways. As you grow your portfolio, automating allows you to free up your schedule and save time and effort on repetitive tasks so that you can focus on more critical aspects of your business.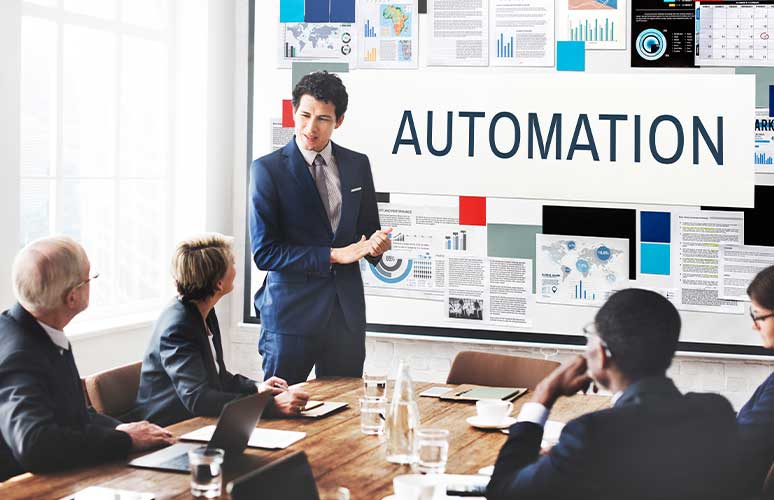 A good property management system (PMS) is key if you want building wealth through rental properties. It enables you to automate your listings, guest communications, reports, and more. A few of our favorite PMS options include Streamline, Guesty, and Lodgify. You can get a more in-depth look at our top ten PMS recommendations and their advantages.
Other forms of vacation rental automation that are sure to prove helpful include:
AirDNA or PriceLabs for dynamic pricing
Stripe or PayPal on your website so guests to pay with credit cards
TurnoverBnB to automate the after-checkout cleaning process
Smart locks to allow self-check-in
Smart lights and sensors to deter thieves from breaking in when your properties are empty
Smart thermostats to remotely manage your rentals and save on utilities
Deciding On Your Next Investment
Once you've saved enough in your investment savings account for a down payment on a new property, it's time to decide where your next investment will take you. You might purchase another vacation rental property in the same market, buy a vacation rental in a different market, or diversify your real estate portfolio by investing in a long-term rental property.
We'll talk about each of these three choices below, but you'll also want to read through our in-depth guide to choosing the right vacation rental market. It discusses the role of market strictness and how to evaluate market maturity. It also details the pros and cons of metro, regional, and national markets. Plus, you'll discover where you can find data on the markets you're interested in and how to use it to assess potential income.
Buying in the Same Market
Buying a second vacation rental property in the same market is a popular choice for those who are building wealth through rental properties because it doesn't take too much work. You've already gotten to know the area and established systems and processes there. You've likely hired a cleaning crew and maintenance personnel as well.
Having two properties in the same market also makes it simple to stop by either one as needed, especially when getting your second property up off the ground. You can also take advantage of the economy of scale and save on various expenses by purchasing products and services in bulk.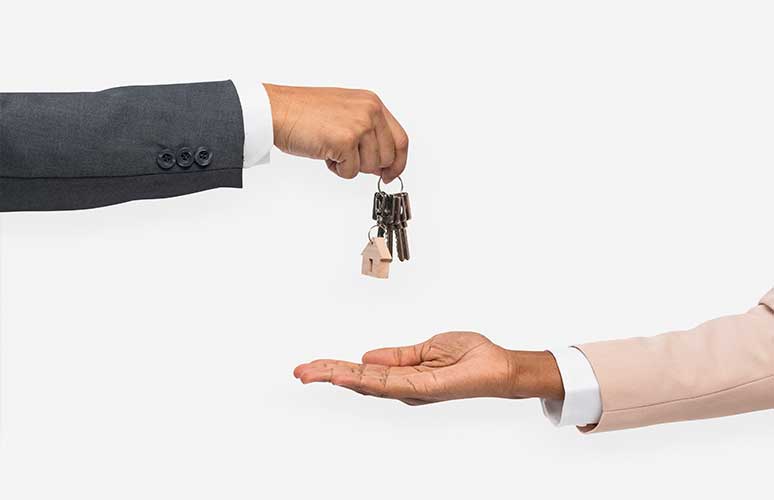 The downside to purchasing a property in the same market has to do with financing. You can only take out one 10% down vacation home loan in each market, so if you took advantage of this loan for your first purchase, you won't be able to do so for any subsequent property investments in that market. Instead, you'll likely need to pay at least 20% down on additional investments in the area.
Buying in a New Market
Investing in a vacation rental property in a new market will take more work, but you'll be able to take out a 10% down vacation home loan, so the tradeoff may be worth it for you. While you'll be able to invest more quickly because you won't have to save as much for a down payment, you'll need to get to know the area, hire a new team, and establish systems in your new market. For example, you can invest in fixer upper vacation rental to get a tax deduction.
Pivoting to Long-Term Rental Property Investment
If you're focused on vacation rental properties, the idea of investing in a long-term rental may not sound appealing. It's true that long-term rentals don't produce as much cash flow as short-term ones, but it's good for real estate investors to have some diversity in their portfolios. If you're further along in your journey of building wealth through rental properties and are regularly investing in new properties, adding a long-term rental may be a smart move.
A Note on Diversification
Investors manage risk by diversifying their portfolios. Buying a mixture of vacation rentals and long-term rentals isn't the only way to add diversity to your real estate portfolio, however. You could also:
Finance your properties in different ways
Purchase properties in varying price ranges
Buy properties in multiple locations
Invest in different types of properties, such as commercial, multi-family, single-family, raw land, fix-and-flip, etc.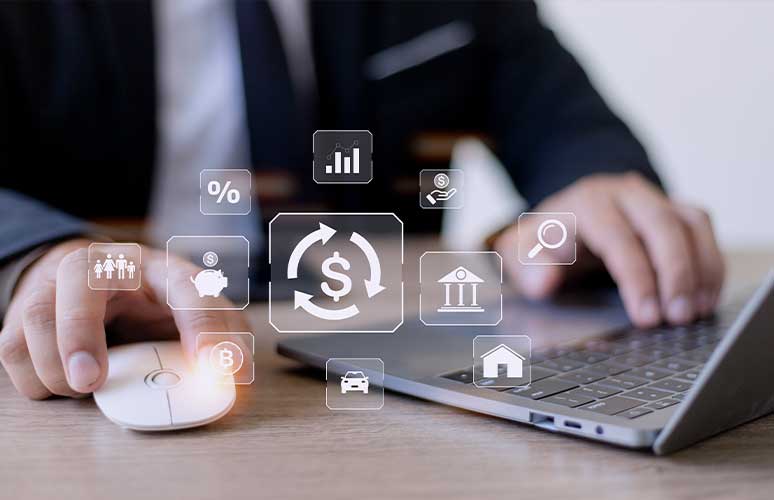 Diversification can be a safeguard against uncertainties. Maybe one of your markets suddenly becomes an unfavorable place to vacation. Having properties in different markets means you'll still have plenty of revenue coming in. Similarly, if you only have luxury vacation rentals, you may find that you have fewer bookings during times of economic downturn. But if you have a mixture of luxury rentals and more affordable ones, you're more likely to maintain a steady cash flow.
Why You Need to Know Your Markets
Regardless of whether you choose to invest in the same market or a new one, it's essential to get to know the market (or hire a property manager who knows the market well). Guests often turn to hosts for recommendations and answers to their questions about the area. Being uninformed can result in negative reviews, which can keep your vacation rental business from thriving and hold you back from building wealth through rental properties.
Local Rules and Regulations
Even more important than knowing all of the best restaurants, attractions, and events in the area is familiarizing yourself with the local rules and regulations regarding vacation rentals. The process of getting a permit varies greatly depending on your location, and some areas have prohibited short-term rentals altogether. Meanwhile, you may also need to comply with homeowners association policies and other forms of legislation. There's nothing worse than purchasing a vacation rental property only to find you can't legally run it in that location.
Financing Options
There are a wide variety of ways to invest in properties as you continue to grow your vacation rental portfolio, from various rental loans to more alternative financing options.
Traditional financing methods include:
Financing methods unique to vacation rentals include:
The 10% down vacation home loan
Jumbo loans for luxury properties
Alternative financing options for vacation rental properties include:
BRRRR (Buy, Rehab, Rent, Refinance, Repeat)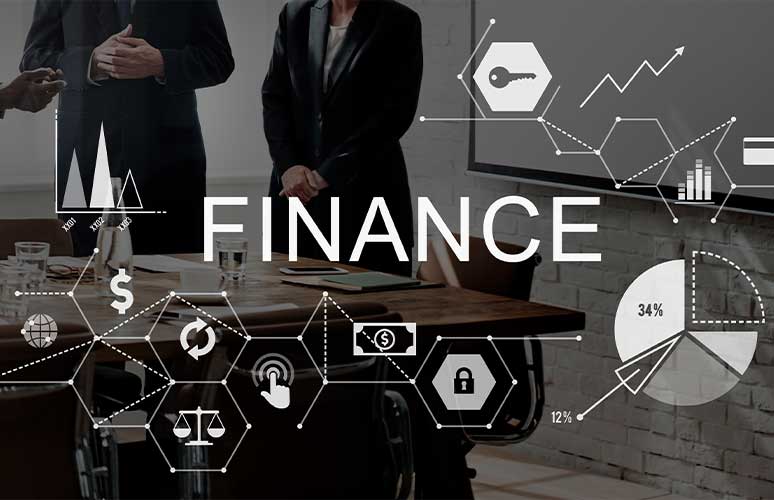 Each of these financing methods has its own advantages and drawbacks, so it's wise to do your research before determining the best choice for you.
Regardless of how you finance your next property, there are a few general tips to keep in mind. First, you'll want to stick to a single financing strategy. Attempting to use multiple methods at once can make the process much more complex.
Next, it's good to be adaptable and select different financing strategies depending on which works best with the specific market and property.
A hard truth in real estate is that you won't always be able to negotiate. There's room for negotiation in some markets, but when you're up against many other interested investors, asking the seller to lower their asking price isn't likely to win you the property. Try to remain open to compromise and keep your expectations realistic. Don't hold out for perfection.
Finally, remember that successful vacation rental investors close the deal. They focus on making purchases that are worth the investment and avoid sweating the small stuff.
Why You Need a Team
Building wealth through rental properties involves scaling that portfolio quite a bit, and that's not a one-person job. While it may be possible to manage a single vacation rental property on your own, there aren't enough hours in the day to manage numerous rentals at once. This is why you need a team.
Your team will include cleaning crews and maintenance personnel in each of your markets. It may also have a property manager or multiple property managers to take care of the daily tasks that come with running vacation rentals.
A copywriter and photographer can ensure that your listings are fully optimized. Meanwhile, a social media manager can take care of marketing initiatives for your vacation rental business. A real estate portfolio manager can help you determine the best ways to build wealth with your vacation rental properties.
You'll also want to hire a professional accountant or bookkeeper. The larger your vacation rental portfolio grows, the more complicated the numbers will become. Save yourself the headache and allow a professional to take over and keep everything in order.
Should You Hire a VA?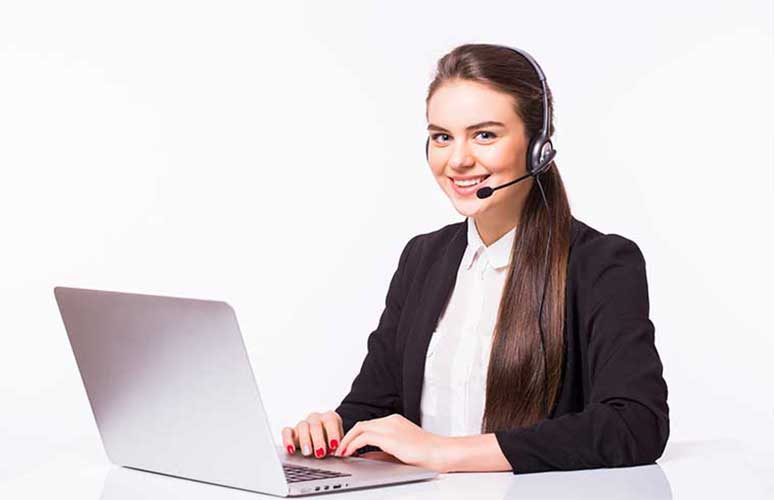 When you've reached the point where you own multiple vacation rental properties and have streamlined your processes, you might consider hiring a virtual assistant to help you with day-to-day tasks that other team members don't cover. Your virtual assistant can complete the tedious tasks that take up your time and even manage the rest of your team for you.
Depending on your goals and needs, you could hire a full-time virtual assistant or pay a virtual assistant by the hour. You might choose a freelancer or hire from one of many VA companies. To decide between these options, make a list of tasks that you can outsource and evaluate whether you need a full-time or part-time employee to achieve them.
Finding a good virtual assistant can mean having invaluable support as you continue to build wealth with your vacation rental portfolio.
Market Your Properties with Consistent Branding
As you grow your portfolio, maintaining consistent branding across your properties can lead to more bookings and revenue. Maybe one of your guests loved staying at your rental on Anna Maria Island in Florida. When they recognize your logo on a Carolina Beach rental in North Carolina, they might choose to stay there rather than at your competitors' rentals because they already know and trust you as a host.
Branding helps guests recognize your company and builds trust while differentiating you from your competition. When considering your branding, take time to come up with a company name, tagline, color palette, and logo. What's most important is that your branding is memorable and consistent, not that it's a beautiful work of art. Read our step-by-step guide to creating your vacation rental brand for more information.
Once you've established your brand, you can use its elements in your marketing strategy. Here are several marketing tips to help you promote your properties and increase your revenue:
Focus on your target market.
List your rentals on multiple platforms, including large OTAs, smaller niche sites, and local sites.
Maximize your bookings through optimized listings, paying attention to your headline, description, photos, videos, and pricing.
Build your own SEO-optimized website where guests can book directly.
Use email marketing and social media marketing to your advantage.
Consider investing in Pay-Per-Click (PPC) marketing.
Remarket your properties to past guests.
Run promotions to fill your calendar.
Keep up with industry trends.
Run analytics on your marketing initiatives to gauge their effectiveness.
You can learn more about vacation rental marketing tips here.
Always Prioritize the Guest Experience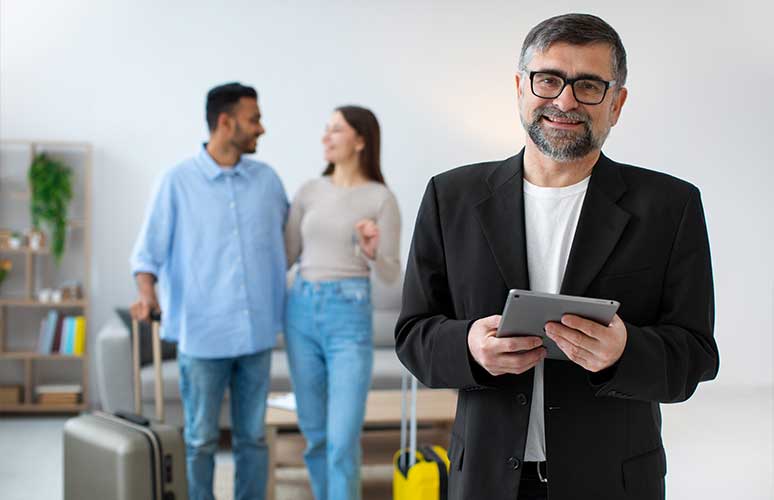 When you're focused on building up your vacation rental portfolio and growing your wealth, it can be easy to forget about an essential part of vacation rental management: the guest experience. But without an excellent guest experience, your business is destined to fail. Five-star reviews and returning guests are crucial parts of success in the vacation rental industry.
The following vacation rental amenities are sure to improve your guests' stays:
Free parking (ideally off-road)
Providing a fantastic guest experience isn't just about the amenities, though. It's also about optimizing your property and being a friendly and helpful host. Here are a few tips to improve guest experience in vacation rentals:
Strive for quick, effective, and friendly communication.
Furnish and decorate your rental in a way that appeals to all five senses.
Keep your properties clean and well-maintained.
Compile a welcome binder filled with all the information and recommendations guests are likely to need.
We know that when you're busy building your portfolio, you may not have the time to personally interact with all of your guests. This is where other members of your team, such as property managers and a virtual assistant, can help you provide a five-star guest experience so that you can focus on growing your vacation rental portfolio.
Top Takeaways
Here's what you need to remember as you build wealth with your vacation rental portfolio:
You're ready to scale your portfolio when your first rental is running smoothly and you have six months of expenses saved in an emergency fund.
Always start by defining your goals and creating realistic plans to reach them.
Utilize multiple bank accounts (revenue, taxes, emergency fund, CapEx, and investment savings) to keep your vacation rental finances in order.
Set up automated systems to save time and free up your schedule.
Research markets you're interested in and consider diversifying your real estate portfolio when deciding on your next investment.
Look into various financing options, such as conventional loans, the 10% down vacation home loan, and partnerships.
Hire a reliable team to help you manage your vacation rental portfolio.
Don't forget to prioritize the guest experience as you scale and build wealth.
Rental Trader can help you reach your goals as a vacation rental host and investor. Our goal is to take back the vacation rental industry from the big guys and make travel more cost-effective for hosts and travelers alike. We make it simple, easy, and free to list your entire vacation rental portfolio on our platform, and we only charge a single 4.5% host fee per booking, so you can maximize your profits. We also have hundreds of informational articles where hosts and travelers can learn about the industry and discover new travel experiences. Join the revolution today by listing your properties on Rental Trader.
If you have more questions on running your rentals smoothly and bringing in more revenue, consider watching the following videos where our correspondent explained the steps in detail.